The 3rd Animation Contest on Disaster Resilience Winner Interview

apdrc
29 Nov 2022
Views 214
🎬 The 3rd Animation Contest on Disaster Resilience Winner Interview
Interviewing the second prize winner, team MACA
APDRC had an interview with Nari Kim from MACA, the second prize winner of the 3rd Animation Contest on Disaster Resilience.
Through the interview, we explored the team's award-winning animation film, <The FIN>, and its message regarding climate change.
Here is a text summary of the interview.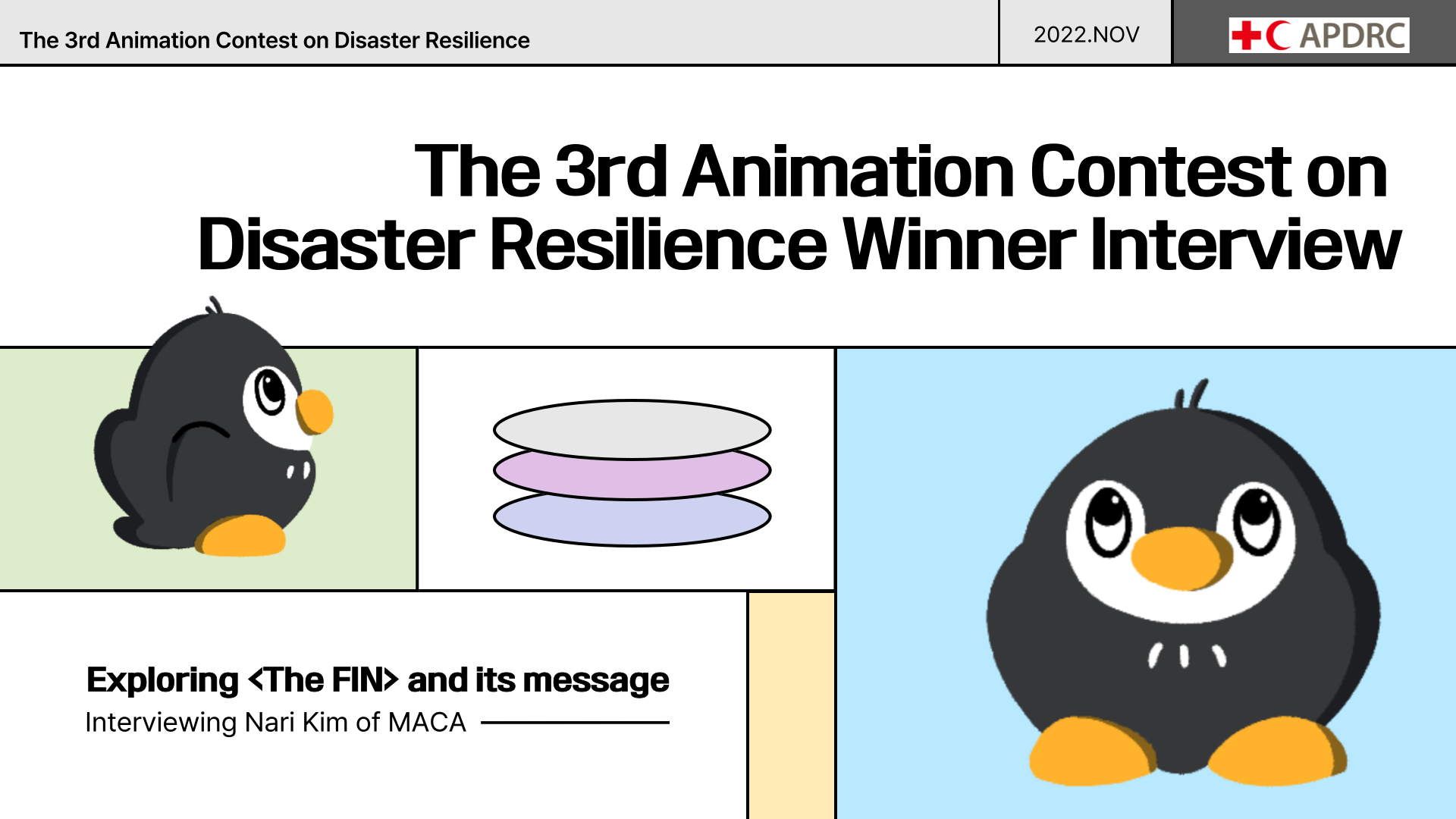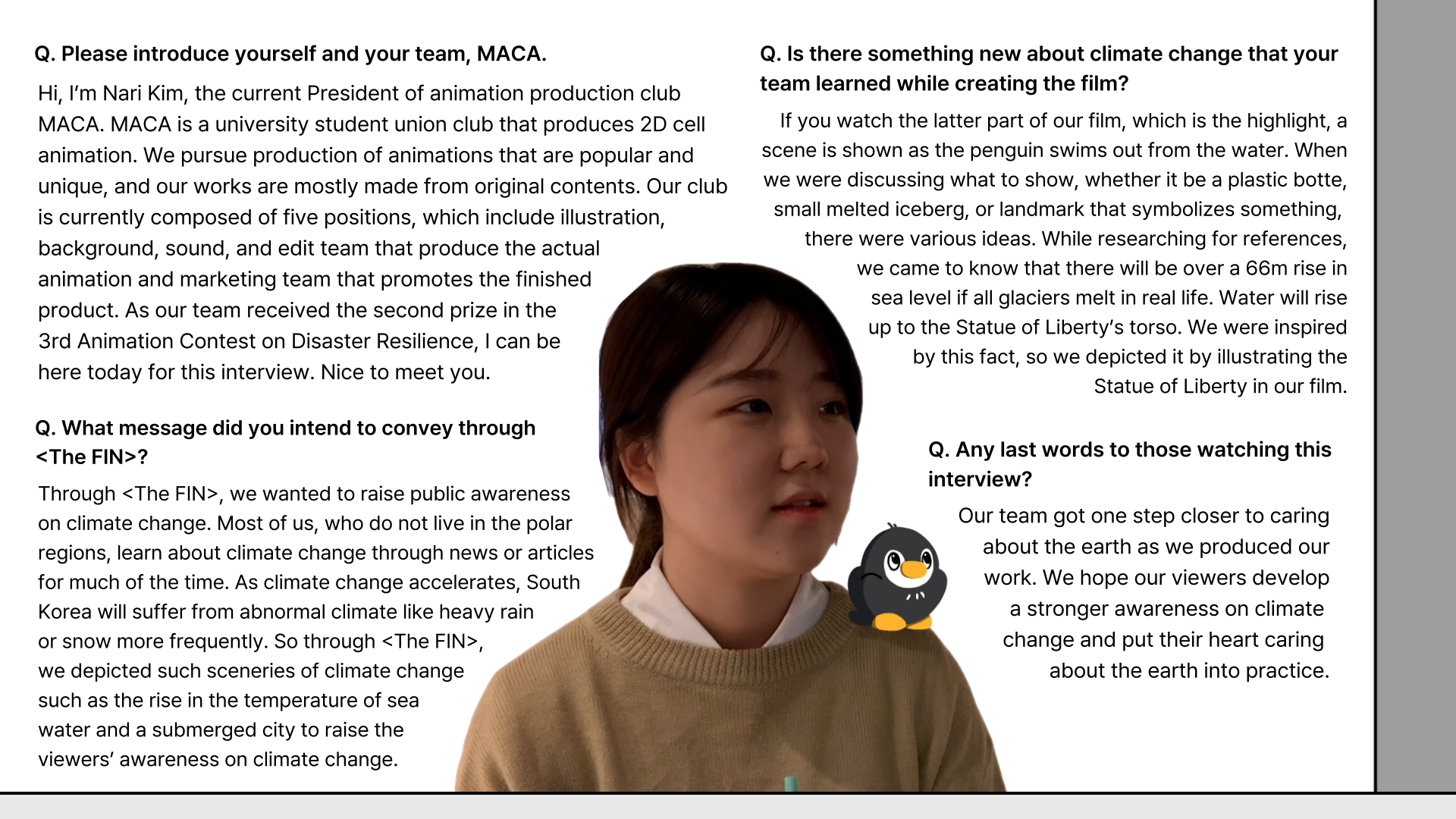 You can also watch the full interview and <The FIN> below.
▸ Full Interview :
▸ <The FIN> :